Data Analyst 
Ogłoszenie numer: 4583176, from 2021-05-20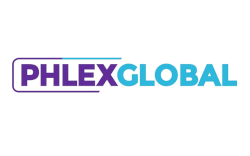 Purpose 
Phlexglobal is a specialist provider of document management solutions and other support services to the global clinical research market. We have offices in the UK, US, India, Germany and Poland, to serve the needs of our global customers.
Data Analyst 
Location: mazowieckie
Job description
Act as a Subject Matter Expert (SME) and focal point to disseminate metrics, KPIs and data analysis across the company.
Provide the service business with the metrics and data analysis to support continuous process improvement of professional service delivery.
Develop, support and work to constantly enhance all data reports and presentations we provide to clients as part of all our service offerings.
Provide continuous, on-going data mining, analysis and reporting across all Phlexglobal held data to ensure the company can exploit this unique data resource to its full potential.
Proactively identify and provide the Marketing and Business Development teams with industry metrics to support our tag line of 'TMF Experts'.
Support new business initiatives and special projects with data intelligence, metrics and reporting.
Support sales opportunities by producing example reports, metrics and analysis to evidence our capabilities as required. Assist in the development of demonstration data and demonstration software setup as requested.
Requirements
A background in Data and Business Analysis, with significant demonstrable practical experience of applying these skills to deliver process improvement.
Experience using a recognised Business Intelligence package, Business Reporting tools and excel. Previous experience of Power BI essential.
SQL desirable and relational database experience.
Previous experience of successfully supporting change within an operational environment.
Excellent commercial awareness and business acumen.
A flexible approach in responding to changing business priorities.
Knowledge of Trial Master Files advantageous.
We offer
Regular performance reviews
Possibility of remote work
Flexible working arrangements
International environment
Great Benefits (MyBenefit, private healthcare, life assurance)
Please add the following clause: I agree to the processing of my personal data for the needs necessary in the recruitment process.
Podobne oferty