Research Quality Analyst
Ogłoszenie numer: 5313914, z dnia 2021-08-18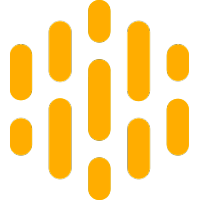 We help sales and marketing teams of the best start-ups and SaaS companies in the world prospect smarter, be more human in their outreach, and drive productivity across their teams.
DataBees is a successful, self-funded / bootstrapped start-up that operates on a fully remote basis since before remote was a thing.
Our teams are diverse, fully distributed across a multitude of countries, and cast a wide net across different backgrounds and lifestyles. Its our differences that make us interesting and the topmost priority of helping our clients is what binds us together. With no offices, we are looking for team members who are comfortable with and motivated by the opportunity to work remotely.
We hate bureaucracy and slow-moving organizations. We love lean, iterative improvements and well-defined processes and measure our success by the value we create for our clients.
Ready for the next step in your career and to prove to yourself and us that you are ready to join a fast-growing company? Apply today and join our hive!
Research Quality Analyst
Miejsce pracy: zachodniopomorskie
Opis stanowiska
Responsibilities:
As a critical part of our sales support team, you will be responsible for:
Understanding our internal goals and requirements, breaking them down into clear instructions and briefs for the research team.

Communicate feedback clearly with the research team.

Ensuring consistent, high-quality deliverables are produced in a timely manner by our research team.

Carrying out regular quality checks, assessing & analyzing large amounts of data.

Work closely with the sales and sales support team to improve processes and ensure new campaigns are setup quickly and effectively.
Wymagania
Extremely detail-oriented and data literate

Super organized, with the ability to balance and prioritize multiple tasks

Outstanding levels of written and verbal English

Independent, accountable, and reliable

Strong analytical & problem-solving skills, the ability to break down complex tasks into clear and concise steps

Basic understanding of the B2B sales & marketing landscape
And the bonus:
Prior experience in any of the following: outsourcing, lead generation, list building, sales, or sales operations.

Prior experience working fully remote

Your own invoicing setup

Experience working with Gsuite, Asana, Trello, Slack & LinkedIn
Oferujemy
Opportunity to work with and learn from a hard-working, high achieving team, whilst being small enough to have a massive impact

Career progression & a self-development budget

Competitive salary, paid vacation, and sick leave

A degree of flexibility in hours
Prosimy o dopisanie klauzuli: Wyrażam zgodę na przetwarzanie moich danych osobowych dla potrzeb niezbędnych w procesie rekrutacji.